Webinar – MATLAB for Hydrology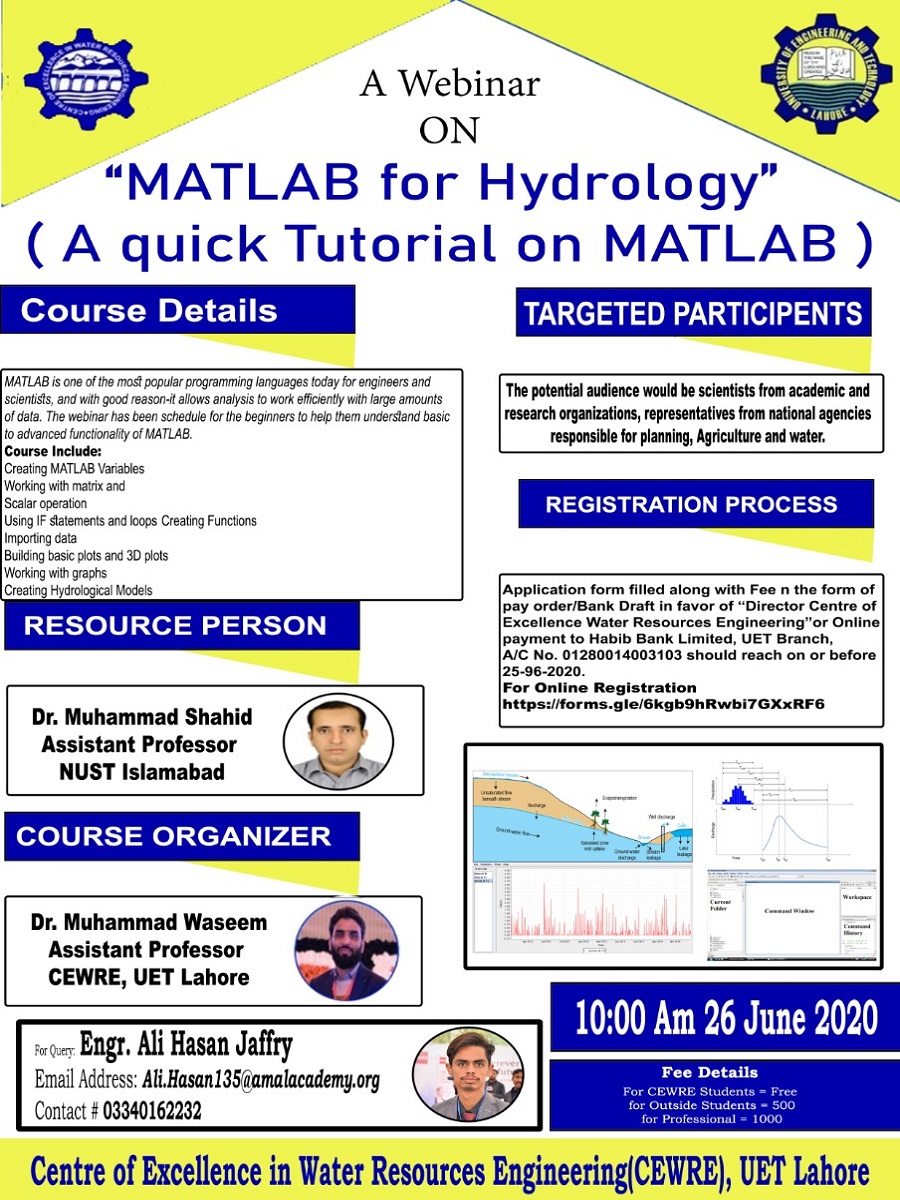 Course Details
MATLAB is one of the most popular programming languages today for engineers and scientists, and with good reason-it allows analysis to work efficiently with large amounts of data. The webinar has been schedule for the beginners to help them understand basic to advanced functionality of MATLAB.
Course Include:
Creating MATLAB Variables.
Working with matrix and Scalar Operation.
Using IF statements and Loops creating Functions.
Importing data.
Building basic plots and 3D plots.
Working with graphs.
Creating Hydrological Models.
Date: 26-June-2020 (Friday)
Time: 10:00 AM (PST)
Course Organizer
Dr. Muhammad Waseem (Assistant Professor)
CEWRE, UET Lahore
Resource Persons
Dr. Muhammad Shahid (Assistant Professor)
NUST, Islamabad
Centre of Excellence in Water Resources Engineering
University of Engineering & Technology, Lahore