Webinar – Urban Stormwater Networks Modeling and Design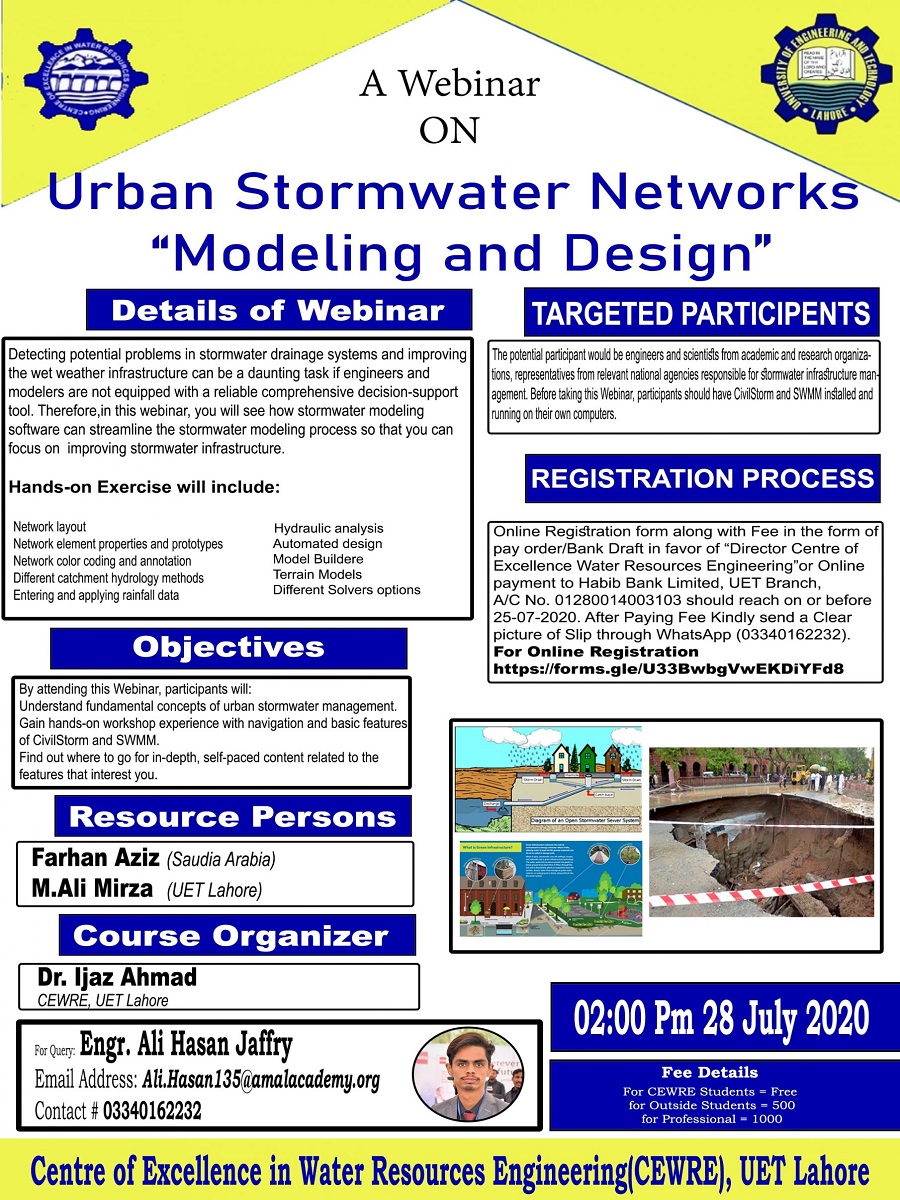 Detecting potential problems in stormwater drainage systems and improving the wet weather infrastructure can be a daunting task if engineers and modelers are not equipped with a reliable, comprehensive decision-support tool. Therefore, in this webinar, you will see how stormwater modeling software can streamline the stormwater modeling process so that you can focus on improving stormwater infrastructure.
Objectives of the Webinar:
By attending this Webinar, participants will:
Understand the fundamental concepts of urban stormwater management.
Gain hands-on workshop experience with navigation and basic features of Civil-storm and SWMM.
Find out where to go for in-depth, self-paced content related to the features that interest you.
Date: 28-July-2020 (Tuesday)
Time: 02:00 PM (PST)
Course Organizer
Dr. Ijaz Ahmad (Assistant Professor)
CEWRE, UET Lahore
Resource Persons
Farhan Aziz (Saudia Arabia)
Muhammad Ali Mirza (UET, Lahore)