Special Lecture on Conservation Technologies for Sustainable Water Management in Pakistan 2021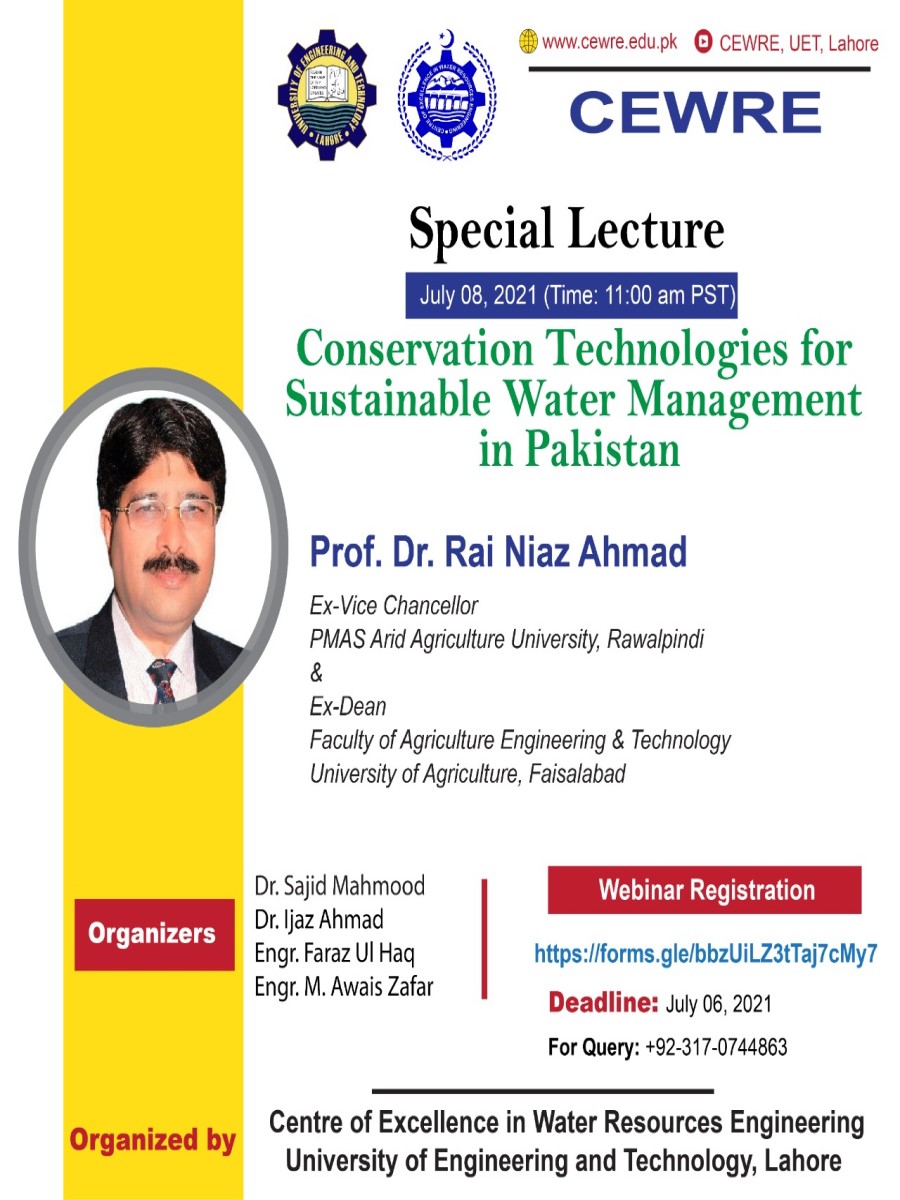 This Lecture has Conducted Successfully!
---
Registration Process (Now Closed!)
Registration is free and compulsory for all participants. Please click on the link and get registered by filling the online Google Registration Form. The registration form should be submit before the deadline. After deadline the registration form will be closed.
Registration Fee:
Free for All Participants
Registration Deadline:
06 July, 2021 (Tuesday)
Webinar Date: 08 July, 2021 (Thursday)
Webinar Time: 11:00 A.M. (PST)
Resource Persons
Prof. Dr. Rai Niaz Ahmad
Ex-Vice Chancellor
PMAS Arid Agriculture University, Rawalpindi
Ex-Dean
Faculty of Agriculture Engineering & Technology
University of Agriculture, Faisalabad
Resource Persons
Dr. Sajid Mahmood
Assistant Professor
drsajidpk786@gmail.com
Dr. Ijaz Ahmad
Assistant Professor
ijaz.ahmad@cewre.edu.pk
Engr. Faraz-ul-Haq
Lecturer
faraz@uet.edu.pk
Engr. Muhammad Awais Zafar
Lecturer
a.zafar@uet.edu.pk