how to write an argumentative essay step by step pdf
paper help
best essay writing service yahoo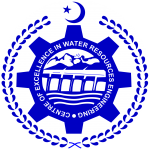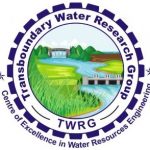 TWRG Theme
Rivers do not follow political borders while flowing through their natural courses. Several transboundary river basins (e.g., River Nile, Sanaga, Helmand River and Indus, etc.) in the world are being shared by different countries. In these shared basins, positive action on the river upstream can have a negative reaction on lower riparian. For instance, a unilateral move by one country to adapt to climate change by building a dam could drastically reduce a river's flow downstream in another country. In this lieu, several water disputes are reported in the countries around these transboundary river basins and various water treaties and agreements (e.g., Kosi treaty, Mahakali treaty, and Indus water treaty) have been signed to resolve these conflicts and issues. Moreover, due to the increase in world's population and climate change, water will be further stressed, and conflicts may further rise among the countries sharing the water.
Therefore, Centre of Excellence in Water Resources Engineering has taken this as a burning issue to establish Transboundary Water Research Group (TWRG) which aims to study the transboundary water conflicts. The major objectives for the establishment of Transboundary Research Group includes but are not limited to are:
To identify, collect, list/catalogue transboundary water related reports, research papers, books and proceedings.
To monitor the future plans of neighboring countries regarding the construction of dams on shared river basins
To prepare the guidelines in assisting the government in policy making and suggesting suitable measures for the improvement and sustainability of the IWT based on international water laws and treaties.
To identify the way forward in implementing the regulations of environmental flows from experience and case studies of transboundary river basins round the world.
Research Products
Students Research
| | | | | | |
| --- | --- | --- | --- | --- | --- |
| SR. NO. | TITLE | RESEARCHER | CATEGORY | STATUS | ABSTRACT |
| 1 | Risk on Indus basin water transfer in violation of Indus basin treaty | Ahmad Raza | MSc Thesis | Completed | |
| 2 | Investigation of Mal-Operation of Indian Reservoirs on River Chenab | Syed Jamat Ali Shah | MSc Thesis | Completed | |
Research Publications
| | | |
| --- | --- | --- |
| SR. NO. | TITLE | STATUS |
| 1 | Transboundary water issues and conflicts on western rivers of Pakistan in perspective of Indus Water Treaty | In-Progress |
| 2 | Application of GRACE satellite data for groundwater flows in Indus Basin. | In-Progress |
Book Chapter
| | | |
| --- | --- | --- |
| SR. NO. | TITLE | STATUS |
| 1 | Climate Change, Water Variability and Cooperation along Transboundary River Basins in perspective of Indus Water Treaty | In-Progress |
| 2 | | |
Capacity Building Events Being Organized
Research Group
Engr. Faraz ul Haq
TEL: +92-42-99250256-57 | EXT: 18
MOB: +92-317-0744863
EMAIL: [email protected]
Centre of Excellence in Water Resources Engineering
University of Engineering & Technology, Lahore
Dr. Ijaz Ahmad
TEL: +92-42-99250256-57 | EXT: 22
MOB: +92-333-8986297
EMAIL: [email protected]
Centre of Excellence in Water Resources Engineering
University of Engineering & Technology, Lahore